Time for breakfast!
Monday, 29 October 2018
Start your day right! Great ideas for a perfect start into a new day: our breakfast-recipes!
---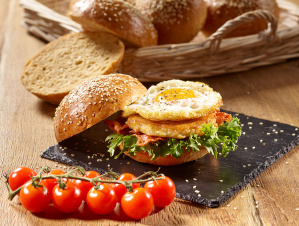 Breakfast Burger:
Eggs and bacon are no news for breakfast lovers. But a burger, out of the oven is! A freshly made burger bun topped with bacon, cheese, some greens and an egg. Refined with KOMPLET Tomato Snack, to offer you a new sensation for the most important meal of the day!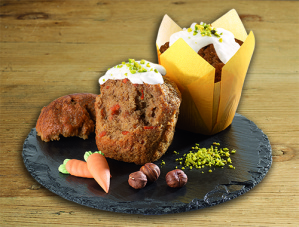 Breakfast Muffins:
How to start your morning ritual as rich and healthy as possible if you just don't have the time for a big breakfast? You need a breakfast muffin! With KOMPLET Fiber Nugget Muffin. They are the perfect "Breakfast-To-Go" and even if you cannot finish them, you can enjoy them the next days as well due to their surprising shelf life.