It's springtime!
Thursday, 5 April 2018
Time for spring!
Lovely ideas for you and your display.
---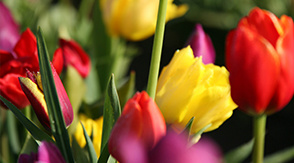 Enjoy spring season with all senses with the dedicated recipes from KOMPLET. Winter is finally gone, life is getting brighter and more colorful. Everything gets lighter and fresher, there are delicious local fruits, the first berries can be picked. It is time for barbeques, fruity cakes, strawberry muffins and everything else that lets us dream of spring!
We got you covered with our spring recipes for the bread and cake display: